ABOUT US
We believe excellence in innovation results from gaining real world perspective.
We strive to be on the forefront of adapting new technology into our lives and products we design for.
We invented Contextual Design to define innovative, customer-centered product concepts, hardware or software solutions, business systems, websites, consumer products, and apps. Our field data provides rich market characterizations and experience models to help you understand the needs of your user population. Our design process ensures that your product concepts and designs build in the cool user experience and transform your customer's world.
 The Contextual Design methodology, developed by Karen Holtzblatt and Hugh Beyer, is a customer-centered design process that uses extensive field data as the foundation for understanding users' needs, tasks, intents, and processes in order to design products that meet both users' and business' needs. Our first book, Contextual Design: Defining Customer-Centered Systems, is considered a classic and is used in design and human-computer interaction (HCI) curricula at universities, as well as in companies, throughout the world. Our second book, Rapid Contextual Design, gained widespread use as a practical, hands-on guide to using Contextual Design. Our monograph User-Centered Agile Methods explains how to bridge the gap between the Agile development and UX communities.
In 2010 we evolved Contextual Design based on the Cool Project revealing what is needed to consistently design a transformative user experience. Our monograph Contextual Design Evolved reviews the new techniques now built into Contextual Design. Look for our new book Contextual Design: Design for Life in late 2016.
We have been a major player in moving the high-tech industry from engineering-driven to user-centered design for all types of products and technologies. Karen and Hugh founded InContext in 1992. Since that time, we have worked with leaders and startups from a range of industries, including automotive, business systems, consumer electronics, developer systems, education, enterprise and CRM applications, insurance, medical devices and information, mobile devices, professional information and services, retail websites, software for devices, and telecommunications. With the Cool Concepts and new techniques to design for today's technologies, we are pushing the industry to deliberately design for innovation.
We give you skill. InContext is built upon a commitment to deliver coaching and training services to help your team effectively use customer data to drive design. We are known for our excellence in transferring knowledge on how to use Contextual Design and the Cool Concepts to your team. Coaching, training, and design consulting is the focus of InContext's innovation services today.
The Women in Tech Project. In 2015 Karen refocused the company to begin addressing the challenge of how to keep women in the technology industry. Today women trained in HCI and engineering leave their jobs and careers in unprecedented numbers. Even if we attract greater numbers, if they do not stay we cannot effectively groom women for higher-level independent contributors, managers, and executives. While teaching at Stanford University, Karen developed a preliminary framework to understand the forces impacting women's work lives. The goal of the Women in Tech project is to help companies rethink what they are doing, based on a deep understanding of what works for women in the daily setting. InContext is addressing this problem, as well as driving innovation. Look for our evolving research and inspirational talks and workshops.
Giving Back

Since its inception, InContext has donated a percentage of our income to YouthBuild USA, an organization that empowers inner city youth through a combination of education and training in the construction industry. It's a powerful, effective program — one we're proud to support. Consider giving to YouthBuild.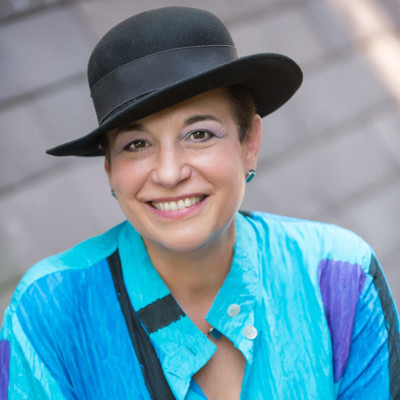 Karen Holtzblatt is the visionary behind InContext's unique user-centered design approach, Contextual Design. Karen's combination of technological and psychological expertise provides the creative framework for developing innovative designs and design processes.
Recognized as a leader in requirements and design, Karen has pioneered transformative ideas and design approaches throughout her career. Most recently, Karen initiated the Cool Project to explore users' experience of cool products. Her latest book, Contextual Design: Design for Life, is a complete update of the classic Contextual Design book used in universities and organizations worldwide. The book, co-authored with Contextual Design's co-creator Hugh Beyer, incorporates the Cool Concepts into Contextual Design, as well as the new Contextual Design Experience Models and ideation techniques inspired by the Cool Concepts.
Karen introduced Contextual Inquiry, now the industry standard for gathering field data to understand how technology impacts the way people work. Contextual Inquiry and the design processes based on it created a revolutionary approach for designing products and systems based on a deep understanding of the user's world. Contextual Inquiry forms the base of Contextual Design, InContext's full customer-centered design process.
As a member of ACM SIGCHI (The Association of Computing Machinery's Special Interest Group on Computer-Human Interaction) Karen was awarded membership to the CHI Academy a gathering of significant contributors and received the first Lifetime Award for Practice for her impact on the field.
Karen co-founded InContext Design in 1992 with Hugh Beyer to use Contextual Design techniques to coach product teams and deliver market data and design solutions to businesses across scores of industries in many countries.
Karen has now launched The Women in Tech Project to understand the work experience of women working for technology companies in an effort to understand why women are leaving the field. While teaching at Stanford University, she developed a framework defining the core factors that influence women's joy and satisfaction at work. Karen is currently expanding the research and designing interventions for companies in order to address the rampant problem of women leaving high tech.
Karen is also an Adjunct Research Scientist at the University of Maryland's iSchool (College of Information Studies). At UMD she is collaborating with professors and students and working on The Women in Technology Project.
In addition to being a noted conference speaker, Karen has more than 25 years of teaching experience professionally and in university settings. She holds a doctorate in applied psychology from the University of Toronto.
Karen brings together the best team for your projects.
Meet some of our associates who have worked with her for years.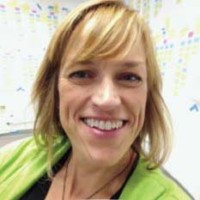 Wendy Fritzke
Wendy has over 25 years experience in the high-tech industry, working in user-centered design and technical documentation. She has worked with design teams as a senior coach, user researcher, and project manager.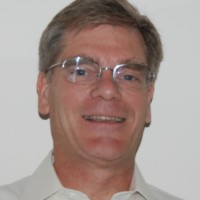 Dave Flotree
Dave was at the Fluke Corporation as a product planner for the company's touchscreen and test and measurement product families. He left Fluke to pursue user-centered design consulting and engaged startups to well-known Fortune 50 companies. He has a B.S. in Electrical Engineering from the University of Washington.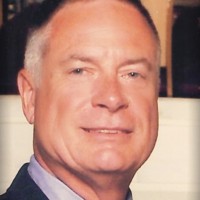 Kelley Wagg
Kelley brings years of experience in marketing and business: product management, requirements definition & competitive analysis. He has worked with hardware and software companies, bringing customer knowledge into organizations. Kelley has a combination M.B.A. and M.S. in Computer Science.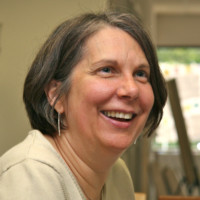 Nancy Fike
Prior to joining InContext, Nancy was a Distinguished Member of Technical Staff with Bell Labs where she led teams responsible for the design, development and support of software tools and systems. She has an M.S. in Computer Science from University of Illinois in Urbana, IL
"Working with and training our clients
is the most rewarding part of what we do."
We use our proven inquiry and design thinking techniques to guide your team to solve your hardest product and organizational challenges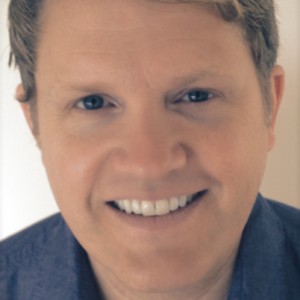 DEREK HOIEM
Derek was a User Researcher and Lead Program Manager at Microsoft designing Visual Studio, Windows, and many other Microsoft products. Derek is an entrepreneur and UX consultant specializing in media and content technology. Derek has a B.S. in Technical Communication from the University of Washington.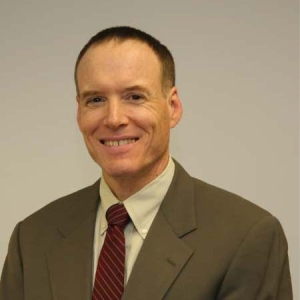 Hugh Beyer
Advisor
Long-time collaborator and InContext co-founder, Hugh co-authored the original and new Contextual Design books and advises Karen on new ideas in innovation.
Hugh is now Director of Product at 3D Data Ltd., bringing user-centered design techniques to start-ups.