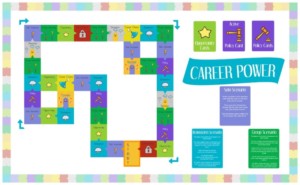 In April I launched WITops.org, a 501(c)(3) non-profit organization that is dedicated to developing knowledge and practical techniques to help technology companies engage and retain women and other diverse persons. We build actionable tested processes, techniques, guidance, measures, educational games, and other ways to encourage change and increase success for women at work. All our work is grounded in a deep understanding of women's lives and work experience.
We've developed the Career Power board game as a great way to start conversations between team members, especially with new hires. Have fun while discussing challenges at work that are based on extensive interviews with women and new hires. Find out how you score!
Learn more about the Career Power board game and how to get involved on the WITOps website.